The crash of an English bomber
On the evening of 27 August 1942 an English Stirling I bomber left its base in Bourn, Cambridgeshire for a mission to the German city of Kassel. On its way back to base the aircraft was shot down at an altitude of 3500 metres by a Junker 88, a German night fighter.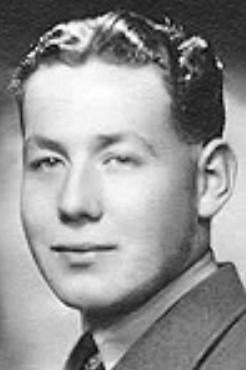 Photo: Sergeant Edward William Margetts, wireless operator and air gunner
​The four-engine Stirling came crashing down in flames north of the Culemborg-Geldermalsen road, close to the duck decoy. It meant a tragic ending for the plane after about 10 operational flights over enemy territory. Unfortunately, the seven-strong crew was killed. They are buried at the Oud Leusden cemetery (near Amersfoort). ​