Photo: A Vickers Wellington Mk. III in full flight
In the evening of 12 March 1943 a Vickers Wellington Mk. III, number BK-348, took off at RAF Topcliffe Airport. Aboard the aircraft were pilot P/O Robert Caldwell, navigator Gordon Cory, observer William Topping, wireless operator Alfred Larson and gunner Leslie Parker. All of them hailed from Canada. Along with 23 Halifaxes and 87 Wellingtons they were to bomb industrial complexes in Essen. The plane would never reach its target, though.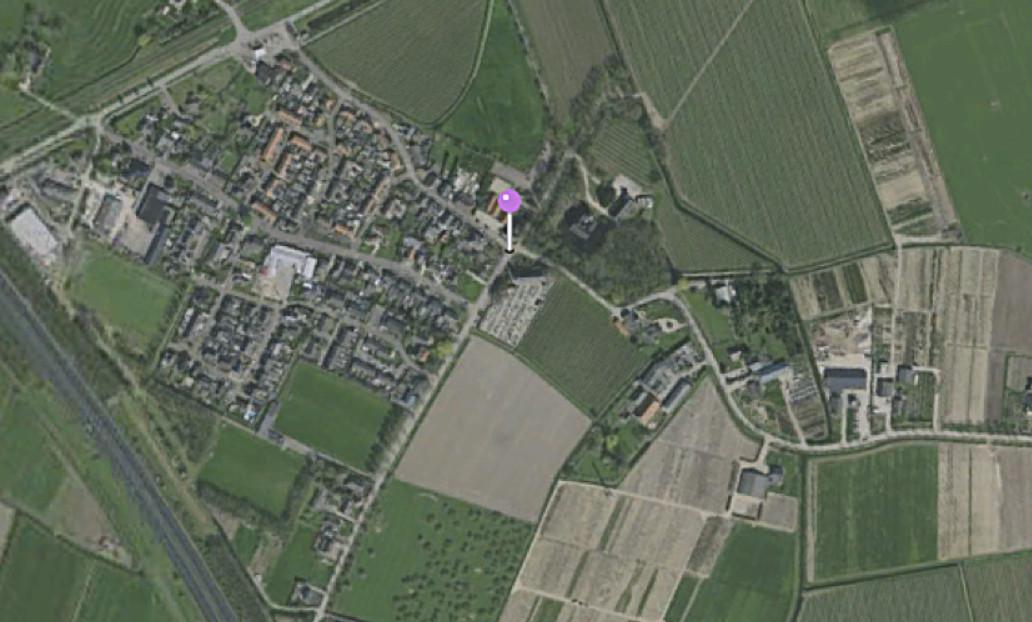 Photo: The crash site in Echteld as seen from the air
Things went wrong around 10:15 pm that evening. A German Messerschmitt Bf 110 fighter plane flown by Oblt. Manfred Meuer of the 3./NJG 1, which had taken off from Venlo Airport, shot down the Wellington. The plane crashed in Voorstraat in Echteld. A wing of the burning aircraft smashed into the sexton's house, causing it to go up in flames. The female sexton widow De Greef and her two daughters made a narrow escape through the back door, fleeing to Huize Ommerstein.
Photo: Early 20th-century postcard showing the town centre of Echteld. The first building on the right is the rectory. Sexton De Greef and her two daughters lived in the house next door
None of the crew survived the crash. All five of them are buried in a communal grave at the War Cemetery in Uden. Pieces of wreckage of the Wellington are still buried underground in Ooisestraat in Echteld. In the church garden in Echteld on the corner of Ooisestraat and Voorstraat you'll find a memorial plaque.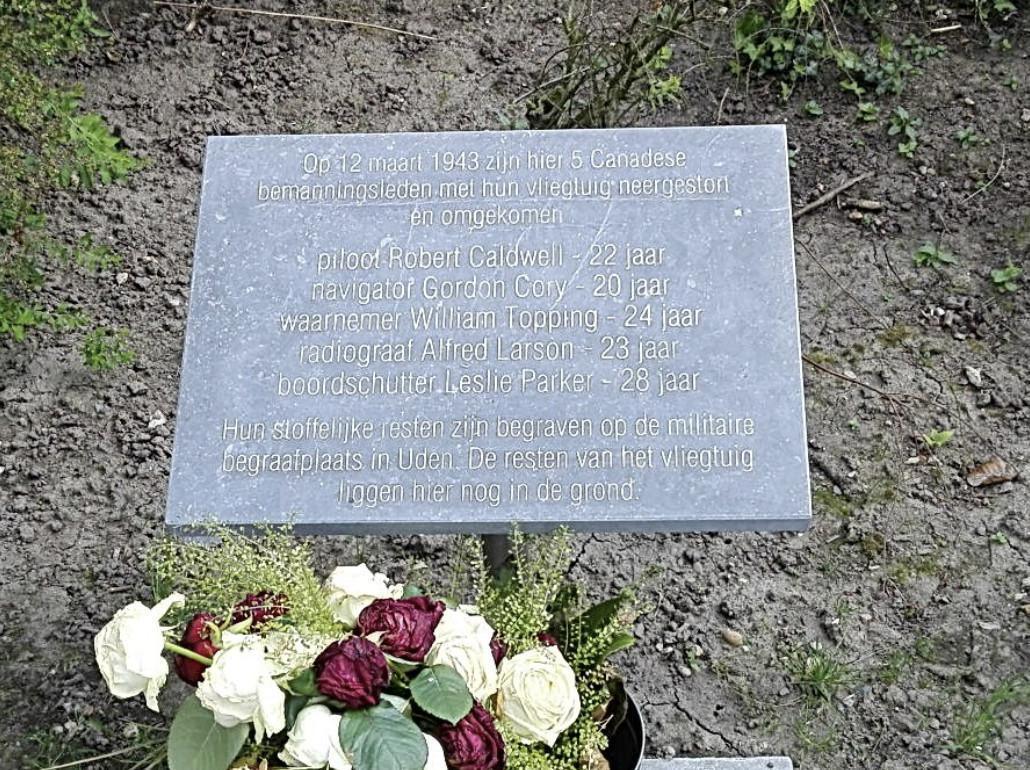 The memorial plaque in the church garden in Echteld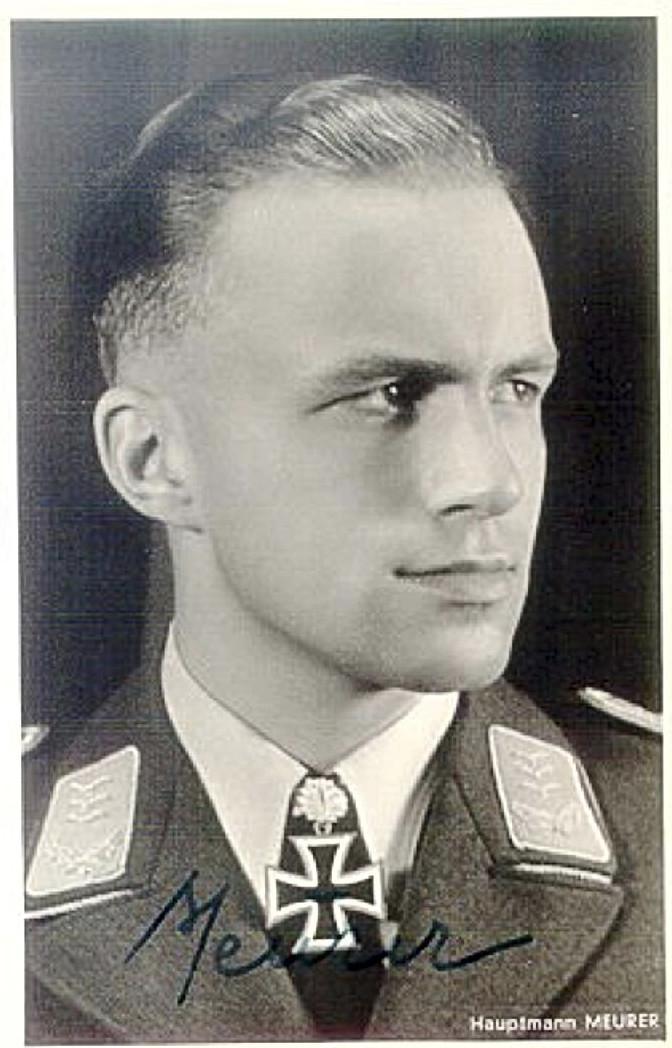 Oblt. Manfred Meuer of the 3 NJG 1 ​